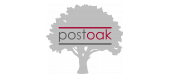 Resident Reviews
|Recommended: YesIt is suitable for our family — It is quite and a nice place to live.
|Recommended: YesGood apartment — Overall, the apartment is good, close to campus, I like it
|Recommended: YesGood for a place to start — Overall very good place to start off in Norman. I moved here very quickly from Dc to OK for work, so this place helped me get on my feet Staff were always extremely helpful and attentive
|Recommended: YesGreat place — I've lived here for 3 years now and I'm very pleased with it. Maintenance usually responds within a timely manner, but I haven't need to use them all that often. I do like having a W D in my unit, and the fire place is a nice addition, but I don't use it all that much. For my unit 1 bed, 1 bath plus , the bathroom is in the bedroom so company would have to come in your room to use the bathroom, but other than that, I like the arrangement. For dogs, there are quite a few dog trash locations throughout the complex. I would love it they had a dog park nearby so I can let my dogs run around and not worry about them running off somewhere, but the playground nearby is big enough that dogs could run around it's not fenced .
|Recommended: Yes
Post Oak Review — Love love these apartments would love to renew but I work in the city Would recommend 100 . No problems and staff is especially friendly
Breena, I'm glad to hear that you love Post Oak; we truly find enjoyment in hearing about a residents positive experience. We are sorry to hear that you are unable to renew your lease but that does not stop you from being able to take advantage of our renewal program: for every lease signed that you have referred we will give you $200.00. In the past we've had some residents earn up to $1,000.00. Again, thank you for the positive feedback and if you need anything please do not hesitate to reach out. Thank You, Blake Property Manager
|Recommended: YesA slice of heaven — Love the living space although I wish I could turn my porch light off because I'm afraid of June bugs
|Recommended: YesIts beautiful and quiet. — It open closets spacious living rooms and large bedrooms lovely home
|Recommended: YesReview — I've been living here for now 4 months and I like it so far. I get prompt assistance from the maintenance staff and staffs.
|Recommended: YesA very peaceful place. — I have lived at Post Oak for almost two years now and it is very peaceful and safe. The office staff and maintenance men are very helpful and friendly.
|Recommended: YesOverall great place — It's nice everyone keeps to themselves and there's no issues unless you create them
|Recommended: YesOverall nice place, but could use some improvements. — I like it. Its close to campus and the city.
|Recommended: Yes
Solid all around — Solid experience. My only problem is a dog that's a bit too noisy, but it is usually not intolerable.
James, If you know which apartment the dog is in we can reach out to that particular resident. If not, that is okay. Now that it is on our radar we can be on the look out for any excessive barking. We are glad that you are enjoying the rest of your stay. Thank You, The Post Oak Team
|Recommended: Yes
Kid-Friendly, Sweet and Respectable Community — I am in a 2 bed, 2 bath apartment. The apartment itself is great, and the layout is simple but elegant. I do wish they carried the vinyl flooring from the living kitchen space into the bedrooms. The carpet in the bedrooms is a bit awful, but it doesn't bother me too much. The appliances are newer and I've never had a problem with them. I adore having a wood-burning fire place in the colder months. Each bedroom has a walk-in closet, and there is a huge storage space off the screened in porch. I did not realize the storage space would be as large as it is- such a pleasant surprise They definitely put in effort to make the space look nice and flow well. The staff are friendly, approachable and accommodating. The community is quiet and respectful. It is definitely a family-friendly, safe place for kids to run around. The amenities are great- a gym, tennis courts and pools. I enjoy taking walks around the complex, taking advantage of quaint outdoor sitting eating areas and serene landscaping nestled between the buildings. They have installed posts through-out the grounds to supply bags and trash bins, making it easy for people to clean up after their dogs. My only complaint is that the nearby park, Walmart Ridge Park , despite its newer structures, is rather impractical and boring, especially for younger kids. Management goes above and beyond by organizing social community events and maintaining regular, but non-intrusive, communication with the residents. I am grateful to have found such a lovely environment to call home.
Jessica, thank you so much for the kind words and recommendation of Post Oak!
|Recommended: Yes
Wonderful Community with great living — Definitely a place to stay at for the short long run
Anish, thanks for the review and recommendation!