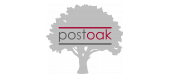 Resident Reviews
|Recommended: YesExcellent place to live — A five star review would not adequately show how happy I am with Post Oak apartments, especially in regards to maintenance and the two men, Zach and Matt who help repair any and everything. I originally was interested in Post Oak because they have many amenities from two swimming pools, tennis courts, an amazing clubhouse, proximity to Gaylord College, and parking with easy access to my apartment. I also loved the hardwood floors with carpeting only in the two bedrooms. Plus, the carpet was is kid proof meaning that it wasn't that light beige color that comes with most rentals. It is a beautiful mix of brown, gray and beige and very very practical. These are the reasons why I ultimately chose to live here. The staff made me feel at home Blake is an amazing manager--he is kind, thoughtful, and so responsive to problems and needs. He shows me time and time again, it's not what you say but how you say it. After a mixup with the original apartment I thought was mine, the staff made that problem less stressful and have always been responsive to my emails and questions. Hayley has been a great help and you'll be in great hands if you work with her, but the spotlight this time needs to be shined on maintenance, on Matt and Zach. I've rented several times before in my life and often found maintenance requests were taken care of within a week. But not here--at Post Oak, you have these guys who sincerely and genuinely care and will respond to your work order as soon as they can, which often translates into less than 24 hours. In fact, after returning from an errand, I saw Matt and mentioned that I would have to put in another work order for my garbage disposal. He said let me work on this work order which will only be a few minutes and I'll come and check it out. He was at my apartment within 30 minutes and fixed the problem in 5 minutes. He loves helping and he loves maintenance and you can tell. He knows what he is doing and cares about people--a true people person by every description of the term. As many folks may know, when renting an apartment, often times, all goes well as long as you pay your rent on time. In terms of maintenance, especially if it is a large complex, you may get a response within 5 working days. Not here at Post Oak. These guys care about your satisfaction and want you to live comfortably. They are on-call well they alternate who is on call so that if residents have issues after hours, you have someone to call and someone who will be there in a flash to help solve any maintenance related problem you may have. Some of you know that this is HUGE for an apartment complex. 24-hour on-call service for maintenance, including lock-out service I know that I will write other reviews about living here, especially since I have only been here for 6 weeks, but, in a short amount of time, I have never been so impressed with service and the types of people who do maintenance than I have been with Matt and Zach. they are gems in a sea of cubic zirconia. LOL. Seriously, if you read reviews about issues with PostOak, please keep in mind that most conflicts are 50-50 with each person adding to the conflict. I am finding that if you communicate properly and remain rationale, people will respond to you in positive ways. I love it here and probably will never leave btw I can not hear my neighbors so the noise element is off the chain
|Recommended: Yes
Not Bad — They aren't bad apartments. You get what you pay for.
Layne - Thank you for your feedback.
|Recommended: YesConvenient and quiet — It's a nice place to live, especially on a budget, but overall a quality place. Some things are a little older and could use some updating. Rent isn't steep and there's a lot included with it.
|Recommended: YesLovely — Comfortable and nice, a very good deal for the price
|Recommended: YesVery affordable apartments for being so nice — I would tell them that it is a very quiet apartment complex that is in a very good location and is really affordable.
|Recommended: YesReview title — I enjoy living here.
|Recommended: YesIt's a really nice location — Very quiet and the people are polite
|Recommended: YesIt is suitable for our family — It is quite and a nice place to live.
|Recommended: YesGood apartment — Overall, the apartment is good, close to campus, I like it
|Recommended: YesGood for a place to start — Overall very good place to start off in Norman. I moved here very quickly from Dc to OK for work, so this place helped me get on my feet Staff were always extremely helpful and attentive
|Recommended: YesGreat place — I've lived here for 3 years now and I'm very pleased with it. Maintenance usually responds within a timely manner, but I haven't need to use them all that often. I do like having a W D in my unit, and the fire place is a nice addition, but I don't use it all that much. For my unit 1 bed, 1 bath plus , the bathroom is in the bedroom so company would have to come in your room to use the bathroom, but other than that, I like the arrangement. For dogs, there are quite a few dog trash locations throughout the complex. I would love it they had a dog park nearby so I can let my dogs run around and not worry about them running off somewhere, but the playground nearby is big enough that dogs could run around it's not fenced .
|Recommended: Yes
Post Oak Review — Love love these apartments would love to renew but I work in the city Would recommend 100 . No problems and staff is especially friendly
Breena, I'm glad to hear that you love Post Oak; we truly find enjoyment in hearing about a residents positive experience. We are sorry to hear that you are unable to renew your lease but that does not stop you from being able to take advantage of our renewal program: for every lease signed that you have referred we will give you $200.00. In the past we've had some residents earn up to $1,000.00. Again, thank you for the positive feedback and if you need anything please do not hesitate to reach out. Thank You, Blake Property Manager
|Recommended: YesA slice of heaven — Love the living space although I wish I could turn my porch light off because I'm afraid of June bugs
|Recommended: YesIts beautiful and quiet. — It open closets spacious living rooms and large bedrooms lovely home